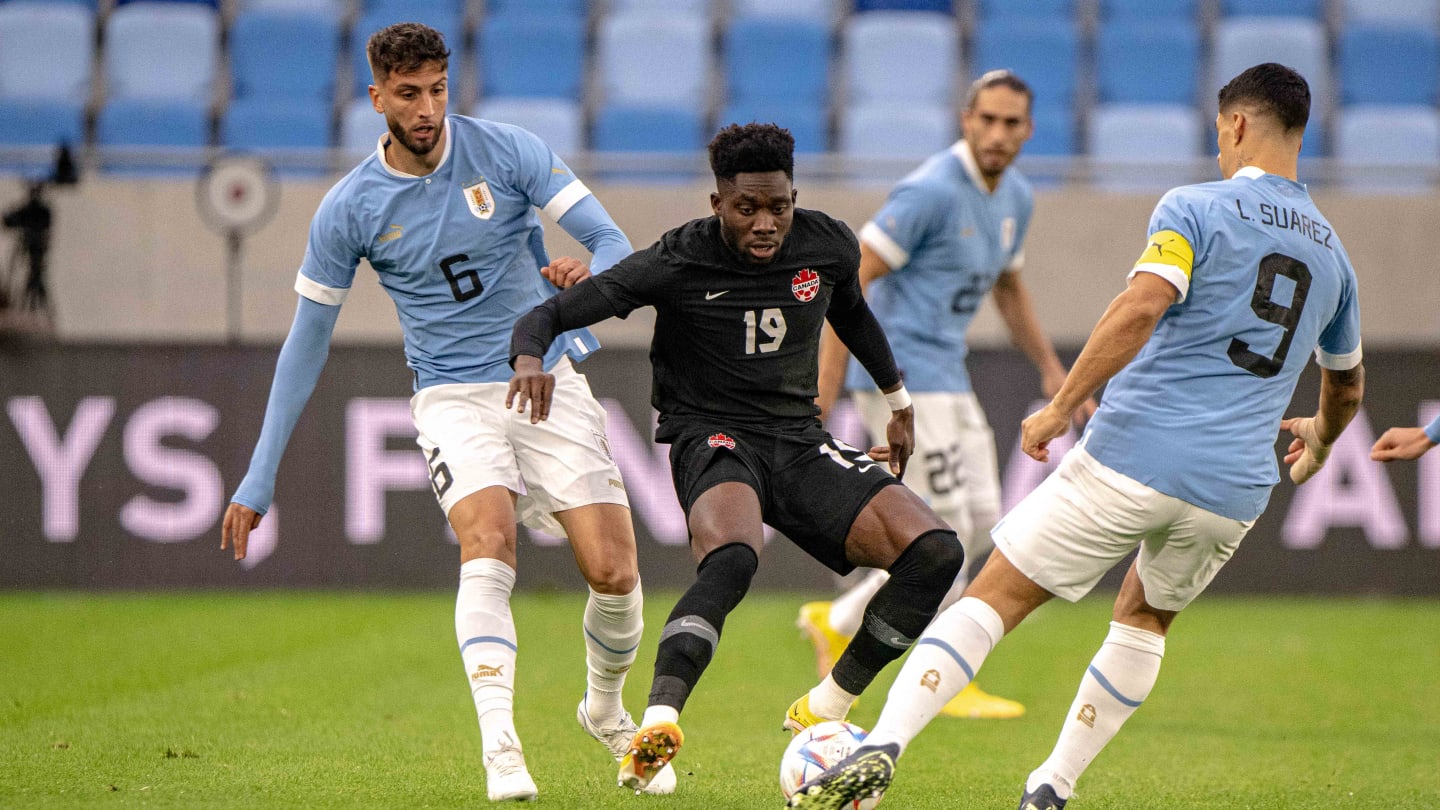 Canada's game against Uruguay was always going to be more about the lessons learned against top-class opposition than the result itself.
Unsurprisingly, the Reds fell 2-0 to the South American giants thanks to first-half goals from Nicols de la Cruz and Darwin Nunez. However, the CanMNT gave as good as they got, outshooting Uruguay 11-6 and controlling 55% possession.
In the end, it all came down to that very simple fact of taking your chances.
"The big learning is how clinical they were," head coach John Herdman said after Tuesday's defeat. "When that level of quality is out there, we have to take our chances, because the quality is there to put it in on the other side."
CF Montreal center-back Kamal Miller arguably had Canada's best chance of the match but failed to convert an excellent delivery from FC Porto's Stephen Eustaquio. Like Herdman, Miller certainly learned a valuable lesson from Tuesday's friendly and still left with plenty of positives.
"Overall, it was a good performance and we leave the field with a bitter taste in our mouths, knowing for the better part of the game we dominated," Miller said. "I think it's a good lesson for us when we play these top teams and these top-level players, all they need is one moment and you can get punished from dead-ball situations, we have to be careful around the box."
Canada have one final game before the World Cup begins, facing Japan in a friendly just days before their Group F opener against Belgium on November 23.
That match, just like this one against Uruguay, was booked specifically to test the CanMNT against the sort of opposition they'll face during the group stages – valuable experience given this is their first World Cup since 1986.
"I think what you can say, the boys competed well and it was a competitive match," Herdman reflected on Tuesday's loss, adding: "So will it be in terms of the next game against Japan, who pose a different threat; you've seen their quality just a couple of nights ago (2-0 win against the United States).
"They're a good team and they'll give us the same sort of intensity. You'd love to have more games built in and get that feeling of what it means to enter those areas and literally put yourself in positions to score goals, and I think that's going to be one of those key messages going forward."
Credit: 90min.com